What's new in Veeam Data Platform?
Veeam Data Platform advances enterprise‑grade recovery capabilities that ensure
confidence in the face of disaster or cyberattacks across the hybrid cloud.
NEW direct‑to‑object storage, expanded cloud‑native support and trusted immutability everywhere for greater
ransomware protection allows you to protect more and recover faster with the efficiency of working in a single platform.
Everything you need to protect your data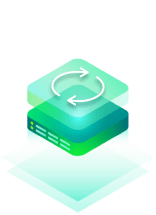 Secure Backup & Fast Recovery
Fast,

application‑aware, image‑based backups

for VMware, NAS, Windows and more!
Native backup and recovery for

AWS

,

Azure

and

Google Cloud

Bulletproof ransomware protection with

immutable backups

functionality

Achieve data retention goals

without blowing up your monthly bill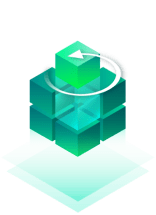 Proven Recovery Orchestration
Get sub-minute RPO

and fail over to the latest state instantly with

Veeam CDP

Immediate recovery

and production data access for VMs, entire NAS shares and SQL/Oracle databases with

Instant Recovery

1-click site recovery

and DR testing with

Veeam Recovery Orchestrator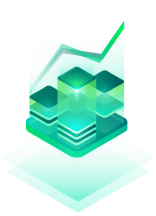 Proactive Monitoring & Analytics
Unified monitoring

and reporting across on‑premises, cloud and remote agents
Built‑in intelligence to identify and help

resolve common misconfigurations

and backup problems
Effective

capacity planning

and forecasting to keep your IT needs in check
Veeam Data Platform
We keep your business running
We provide organization with resiliency through a broad platform that provides data security, data recovery and data freedom for their hybrid cloud.
Data Security
Multi‑layered security gives confidence that your data is always protected
Data Recovery
Recover exactly what you need, where and when you need it
Data Freedom
Protect all your data, anywhere, any way, with zero lock‑in
AWS
Azure
Google Cloud
Kubernetes
VMware vSphere
Microsoft Hyper-V
Nutanix AHV
Red Hat Virtualization
Windows
Linux
macOS
UNIX
NAS
Microsoft
Oracle
SAP HANA
PostgreSQL
Kubernetes
Microsoft 365
Microsoft Teams
Salesforce
On-Premises
In the Cloud
XaaS
Trusted by 450k+ customers worldwide
Customer: City of New Orleans
What Our Customers are Saying on
TrustRadius
Veeam Backup & Replication is very powerful and flexible. We do use it for backups, copy of backup jobs to external storage and replication for backups to an off‑site location and it just works. I even use it for my computers at home and found the ease of use and reliability of the backups very valuable. I don't fear losing data with Veeam as I have with other backup software.
We're protecting about 2,000–2,500 VMs. And our O365 environment is also backed up with Veeam. We were just impressed by the capabilities of Veeam in comparison with our old, agent‑based solution. And experience shows that it was and is a good decision.
Harald Husemann, System Administrator.