Agenda
Breakout sessions
Discover how Veeam products and solutions are built to deliver modern data protection with seven different business and technical tracks. Level up your skills with live and on-demand learning opportunities, featuring topics from basic implementation, to technical deep dives, to the state of the market and beyond that will Elevate Your Cloud Data Strategy.
No results found
Cloud Economics and Design Principles for Today and Tomorrow
If you haven't yet deployed a cloud solution, you will soon. It is important to approach the cloud with awareness of the importance of upfront design reviews before committing to a cloud solution. In this session, Rick and Melissa will share some insight into how solutions deployed in the cloud should be approached from an economic perspective. Specific examples of how cloud economics are important can be looked at with different types of cloud storage, internet traffic and region characteristics, as well as how these make a big difference in the overall economics of a solution. One of the cornerstone takeaways of this session is how modeling at the correct time in the project cycle is important when deploying or developing a solution with cloud services. By attending this session, you will be equipped to be much more informed on what to look for in a cloud solution from an economic perspective.
Top things to look for that may indicate a good or bad cloud design
How to approach a cloud directive with cost optimization and security
How to interpret the specifics of cloud pricing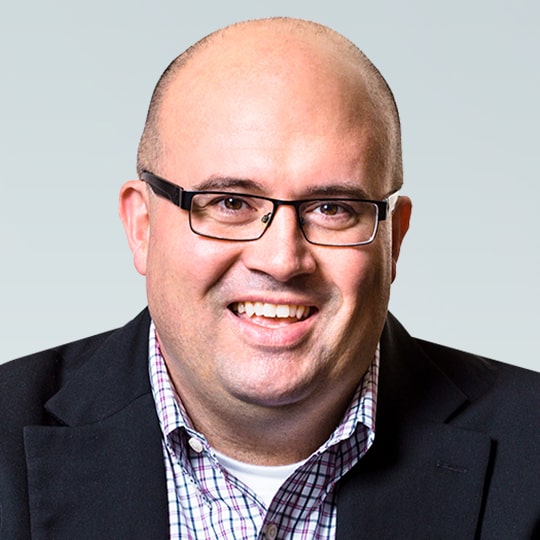 Rick Vanover
Senior Director, Product Strategy,
Veeam Software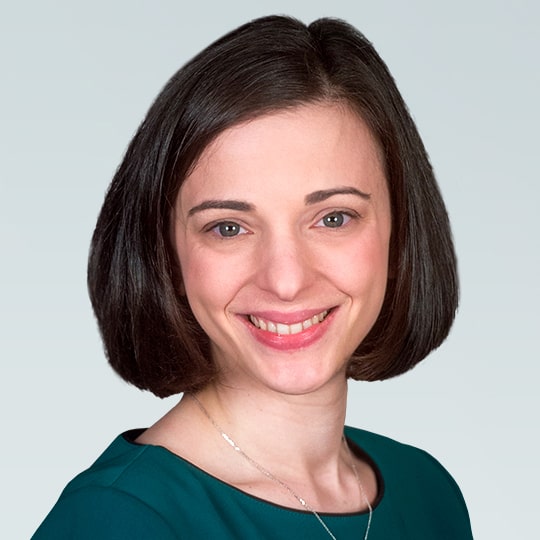 Melissa Palmer
Product Strategy Technologist,
Veeam Software
Veeam Backup Ransomware Resiliency Tips: Preparation & Recovery From Experience
The threat is real, and the target is your data. In this session, you will learn some practical tips to prepare for your backup data to be resilient against ransomware. This will include an overview of capabilities and configurations that have been in the market for a while, as well as some of the newest techniques that have come in Veeam® Backup & Replication™ v10. Additionally in this session, you will hear the specific account of what can happen if you prepare correctly for ransomware and avoid data loss or paying the ransom.
Specific configurations for ransomware resiliency including air gap and immutable backups
Lessons learned in beating ransomware
Tips on what to do in a ransomware situation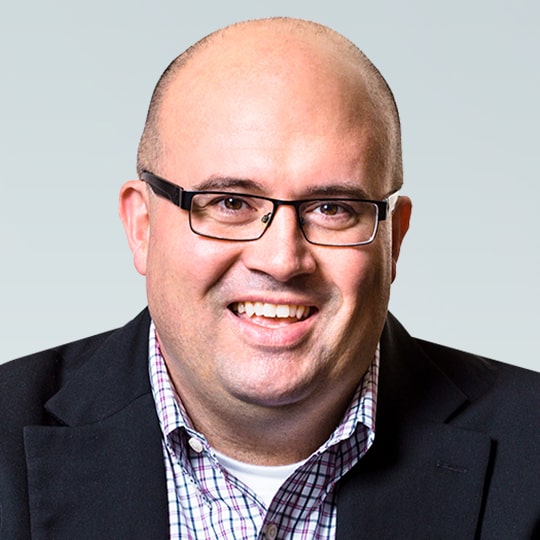 Rick Vanover
Senior Director, Product Strategy,
Veeam Software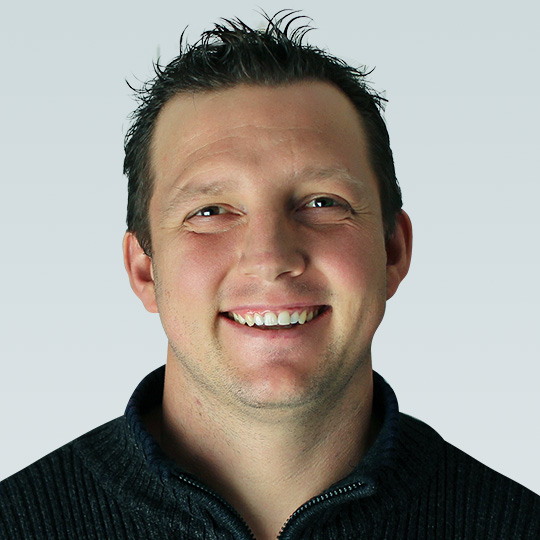 Dave Kawula
Founder and Managing Principal Consultant,
TriCon Elite Consulting
Why Office 365 Backup Is ESSENTIAL
Did you know 81% of Veeam® customers know that they are responsible for backing up Office 365 data and can't rely on Microsoft's native tools, but 76% of them are still left unprotected? If you are one of the 76% that still needs to be convinced why complete access and control of Office 365 data is critical to your business — this session is for you! In this session, we'll cover the perspectives of a top industry analyst and provide the key use cases and reasons for Office 365 backup and recovery. Then, we'll finish with a demo of our industry-leading and fastest growing product line, Veeam Backup for Microsoft Office 365. Learn why industry analysts and tens of thousands of businesses around the world all agree — Office 365 backup is ESSENTIAL!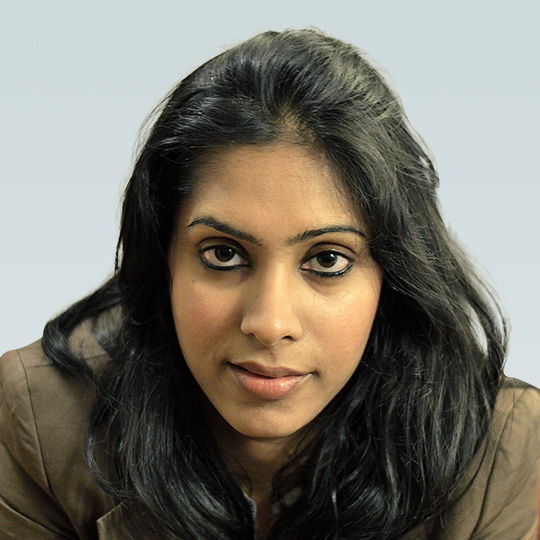 Archana Venkatraman
Associate Research Director, Cloud Data Management,
IDC Europe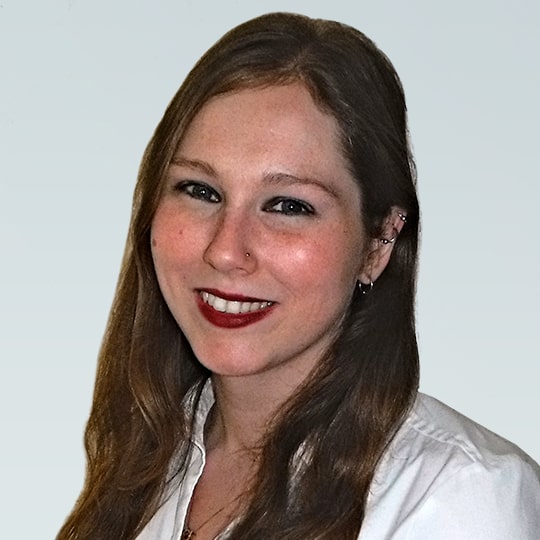 Karinne Bessette
Technologist,
Veeam Software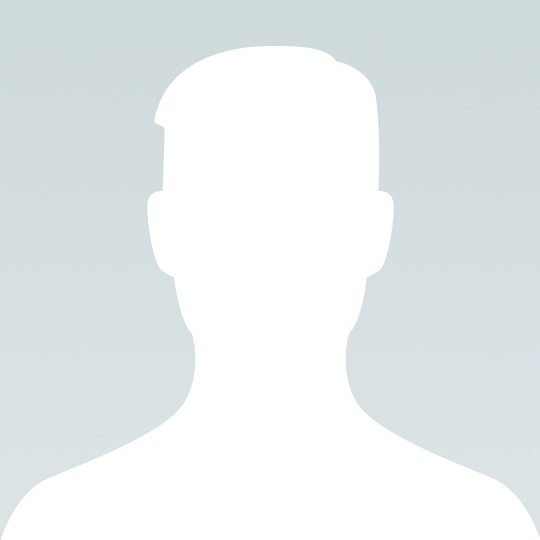 Edward Watson
Global Product Marketing Manager,
Veeam Software
Version 10: Unleash the Power of NAS Backup
The wait is over! With new Veeam® Backup & Replication™ v10, we bring the most powerful, reliable and easy-to-use file-level backup capabilities that are aimed at protecting your file shares. Want to learn all the pros and cons of existing solutions on the market? Get a clear picture of why Veeam's NAS backup is the best option for you? Learn how backup should be configured and stop worrying about restore options? Then, this session is for you! Join us to get a clear picture of this amazing functionality. You won't regret it!
Deep look into the components required for Veeam NAS backup
How you can store this data and where you can store it, including taking advantage of cloud-based storage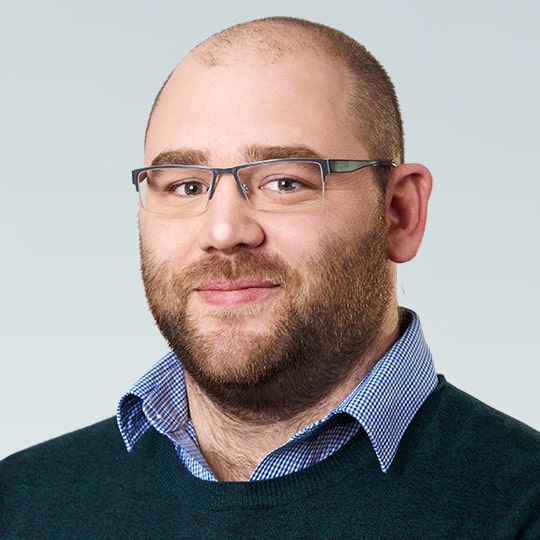 Michael Cade
Senior Global Technologist,
Veeam Software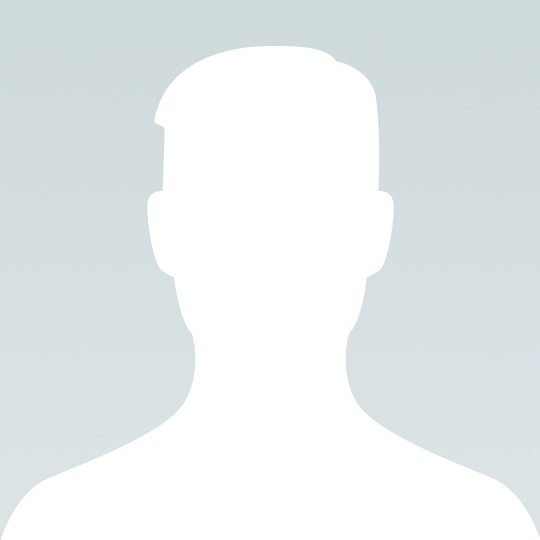 Dmitry Popov
Senior Analyst Product Management,
Veeam Software
Kubernetes Backup: Veeam and Kasten Essential Best Practices
Enterprises globally are enthusiastically embracing Kubernetes as a way of deploying applications at scale, while also streamlining the automation process. to achieve this, enterprises are looking to Veeam® to help them protect and understand these workloads. A participant in this session will leave with an understanding of how to leverage a Kubernetes backup solution to gain the benefits of implementing a truly dynamic application deployment solution, while continuing to use the tools they have already invested in.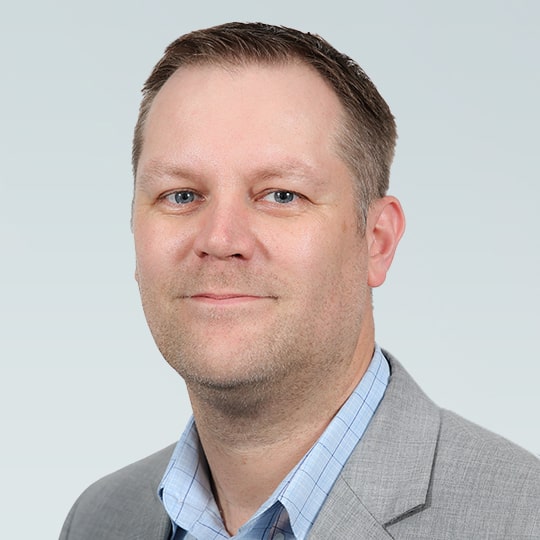 David Hill
Global Technologist,
Veeam Software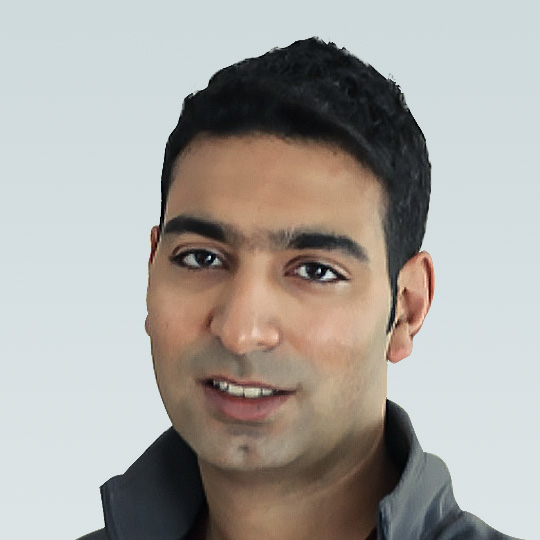 Vaibhav Kamra
Co-founder and Chief Technology Officer,
Kasten
Maxing Out Performance in Veeam Availability Suite v10
Do your backup and replication jobs hardly fit into the backup window? Do you have a feeling that the processing rate is too low for available hardware resources? How can you reach maximum performance when backing up both virtual and physical environments? Based on countless requests coming to Veeam® Tech Support and Veeam Community Forums, we've decided to address the most common performance issues in this breakout session. We'll discuss performance considerations introduced in Veeam Backup & Replication™ v10 working together with Veeam Agents. The essential principles of detecting and troubleshooting performance issues in a whole bunch of environments from SMB to the enterprise are brought to the surface! Discover core steps to optimize data flow performance and unrevealed infrastructure configuration points and let the processing rate reach its maximum speed. We will share our experience of backup and restore process optimization and show you the most efficient methods used by the support team every day to unmask bottlenecks.
How to find bottleneck root cause
Performance tweaks for physical and virtual machines backup
How to use performance troubleshooting tools
Performance considerations of Veeam Backup & Replication v10 and Windows vs. Linux: proxy performance comparison, XFS and REFS fast clone comparison, etc.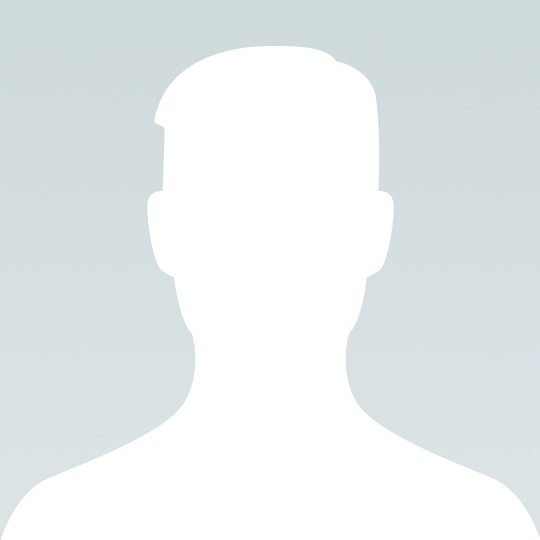 Vyacheslav Kuznetsov
Team Lead of Customer Support,
Veeam Software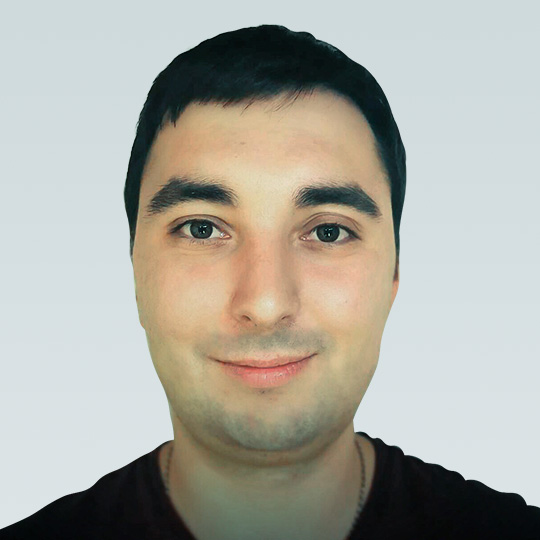 Petr Makarov
Product Analyst,
Veeam Software
Fall in Love With Tape All Over Again
Veeam® Backup & Replication™ has robust tape support for an ultra-resilient copy of backup data that is both portable and has a low acquisition cost. In this session, you can learn tips about tape performance and media management, tips for reducing complexity with tape and some tips from product management and tech support on working with tape. This breakout is exactly what you need to learn the latest on tape support, as well as tips for implementing tape successfully for Veeam backups. Join to learn more about the latest tape support improvements we've introduced with Veeam Backup & Replication v10.
What's new in Veeam Backup & Replication v10 tape support
Tape backup and restore configuration
Tips for using tape successfully for customers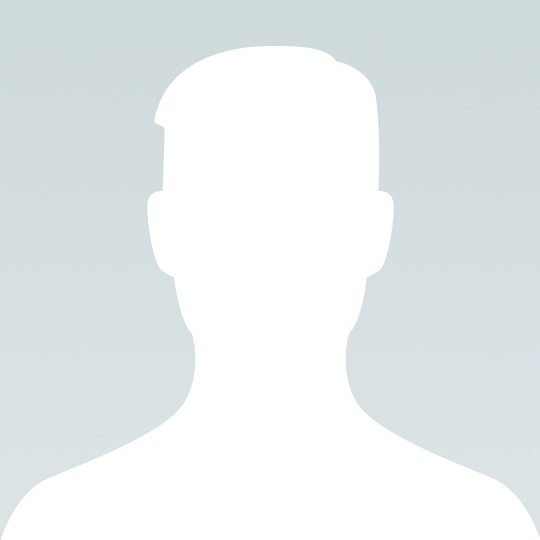 Dmitry Popov
Senior Analyst Product Management,
Veeam Software
Veeam Agents: Best Practices and Tips for Success
This section will show how Veeam® Agent management and administration works within Veeam Backup & Replication™. Agent management is simple and easy to use, but you might still have some questions that need to be answered: What operating systems and applications are supported? How to deploy hundreds of Veeam Agents with a single click of a button? What data protection tasks should be used and why? What about physical clusters? How to perform a recovery? Some of the most common topics users may want to learn about include access and permissions, duplicate entries of machines, differences between policy and backup, differences in managed modes and deployment, etc.
Information on prerequisites and permissions, licensing and connectivity
Protection groups: host discovery and agent installation
Job creation types, features and new v10 capabilities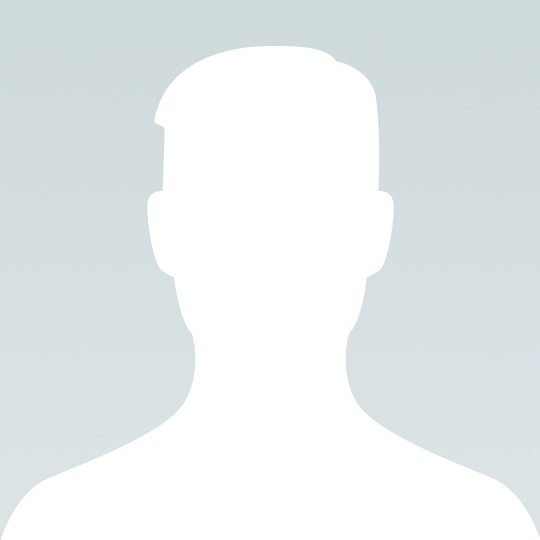 Dmitry Popov
Senior Analyst Product Management,
Veeam Software
Veeam ONE v10: Alarms, Reports and Configuration Best Practices
Today, with data growth exploding and critical assets spread across multiple environments, how do you ensure peak performance or even identify and resolve issues if a problem occurs? Veeam® ONE™ v10 is your answer… but where do you even start? With over 340 proactive alarms and 150 reports, Veeam ONE is feature rich and provides comprehensive monitoring and analytics for any environment, regardless of size. The truth is, getting started is much easier than it seems. By knowing exactly which alarms and reports to prioritize and use daily, Veeam ONE "power users" ensure the decisions they make about their environment are right every time. Join Melissa and Kirsten for a review of the most widely used alarms and reports that help any-sized business focus on the most important issues to fine tune their backups, ensuring ultimate availability. As a BONUS, we will show you easy ways to leverage Veeam ONE to help you combat ransomware, ensuring your data is protected in the event of an attack. Join us for useful tips that will help you monitor business-critical assets and always maintain a secure and continuously available environment.
Develop a better understanding of how to leverage Veeam ONE's most widely used alarms
Identify the most useful Veeam ONE reports that power users find most resourceful
Learn how Veeam ONE can help users fight ransomware to ensure a healthy data center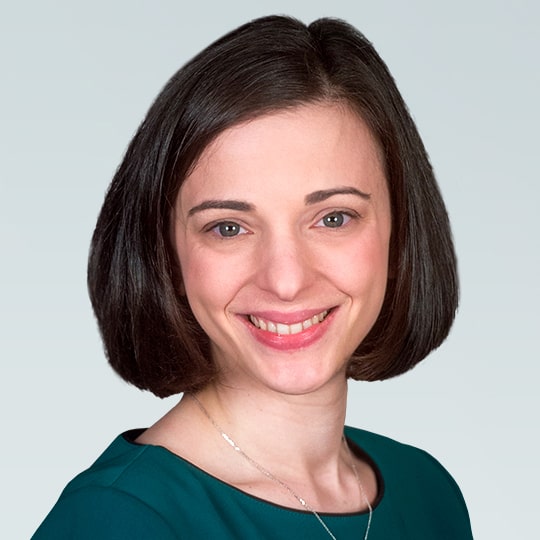 Melissa Palmer
Product Strategy Technologist,
Veeam Software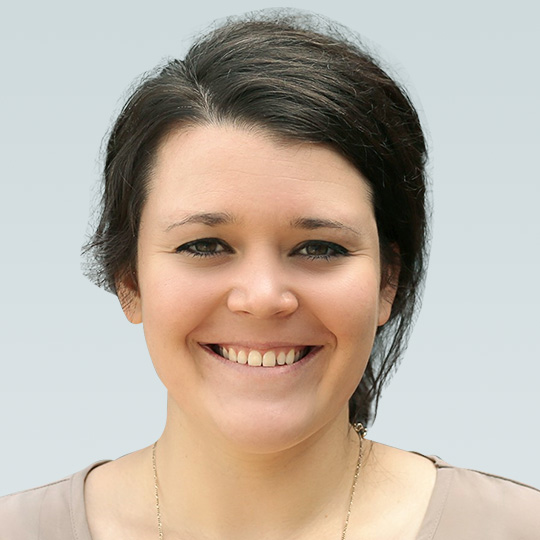 Kirsten Stoner
Technical Analyst,
Veeam Software
Veeam Backup & Replication v10 Sizing Best Practices
In this session, you'll learn how based on your infrastructure size, you can estimate the amount of RAM, CPU cores and disk space for your backup server, proxies, repositories, etc. Using a real example, we'll show the math and logic behind these estimations and will demo the tools that will make this process easy.
Understanding the logic behind requirements of Veeam® components
Being able to calculate the resources required based on your own infrastructure
Learn about sizing too
Understanding how proper sizing of Veeam components can lend itself to the best possible experience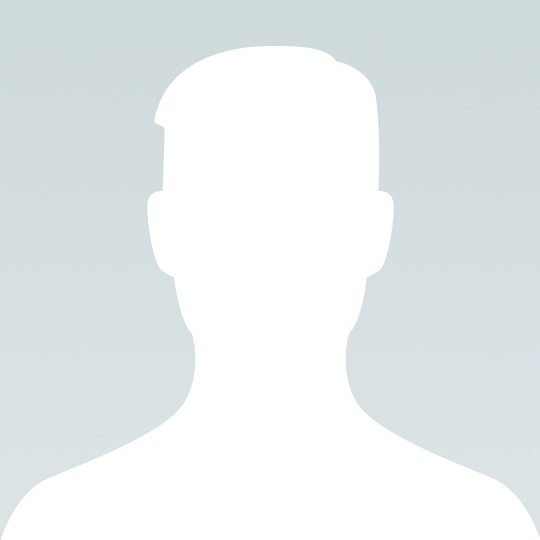 Neil Henderson
Senior Customer Support Engineer,
Veeam Software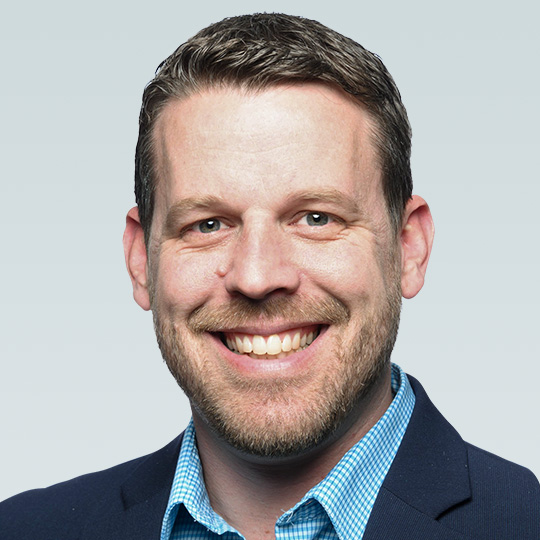 Tim Smith
Solutions Architect,
Veeam Software
Veeam v10 Storage Integrations and New Capabilities Deep Dive
Integrating into primary enterprise storage systems and leveraging storage snapshot technology has become a key element of modern data protection. For years, Veeam® and its Alliance Partners have teamed up to deliver best-of-breed availability solutions for virtualized environments, delivering the fastest, most powerful backup and recovery on the market today.
In this session, Veeam's data protection experts will have a deep look into the primary storage integrations Veeam v10 has to offer across Veeam's Alliance Partners, including HPE, NetApp, Cisco, Lenovo, Microsoft, Pure Storage, Nutanix, IBM, Dell EMC, Infinidat and more. See features like Backup from Storage Snapshots and Veeam DataLabs™ from Storage Snapshots in action and learn the technical details behind it. Learn how Veeam can recover multi-TB VMs in seconds with Instant VM Recovery® and how direct SAN restore operates. We will also show how to discover and interpret the backend logs to perform basic troubleshooting and how to understand common error messages.
Understand all Veeam storage integration features and how they work
Learn the value add of using storage integrations
Achieve supported and unsupported configurations and designs
Perform Backend Log Analysis for basic troubleshooting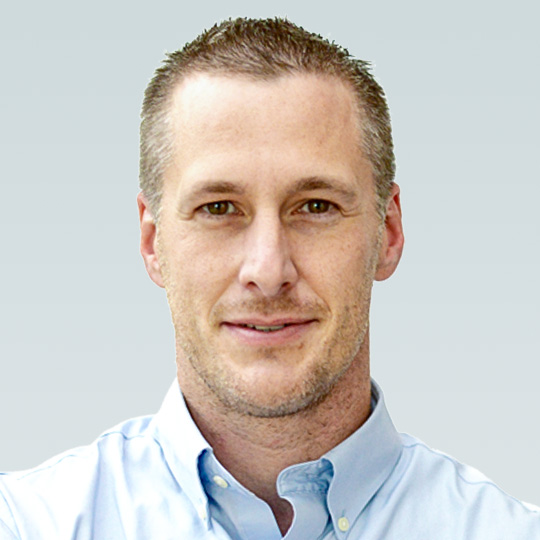 Adam Bergh
Senior Global Alliance Architect,
Veeam Software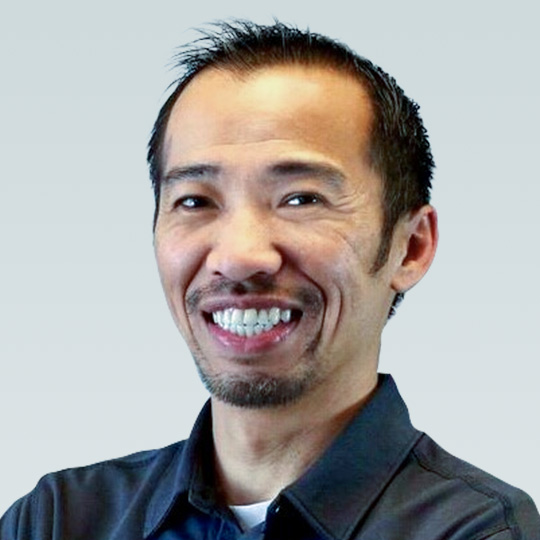 Shawn Lieu
Senior Solutions Architect,
Veeam Software
Linux Repositories to the Rescue!
While Veeam® has supported Linux repositories since v1, the release of v10 with support for block clone on XFS filesystems heralds a new era. In this session, you will learn details of this new capability, as well as best practices for building and deploying a Linux repository in the most secure fashion, and ways to leverage Linux native technologies to provide additional layers of protection against threats such as ransomware.
How XFS block clone works
Linux distro and kernel requirements
Deploying a Linux repository with least privilege
Hardening SSH to minimize the attack surface
Using the Linux firewall to restrict access
Leveraging LVM snapshots to protect against ransomware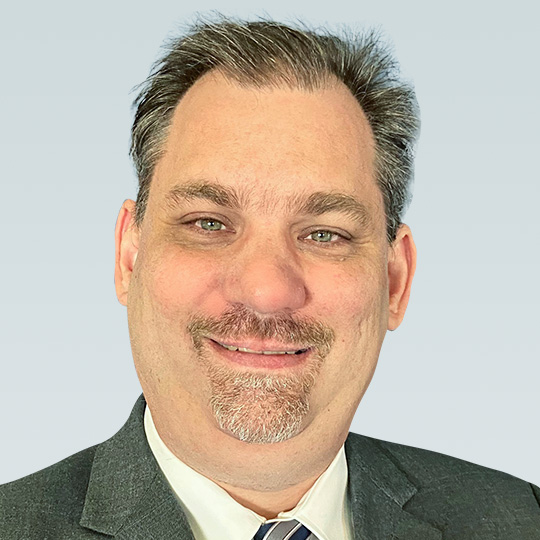 Tom Sightler
Vice President of Product Management,
Veeam Software
RESELLER SESSION Version 10: New Release, New License Model, New Opportunity
Join experts from the Veeam® Product Strategy Team to learn how the new features and functionality offered in v10 can help you uncover new opportunities for long-term revenue potential. and with the technology industry moving toward a subscription-based licensing model, now is your chance to learn how to better leverage the Veeam Universal License (VUL) model to your advantage. A license that is simple, portable and affordable, VUL can be used across multiple products and workloads and is flexible enough for use on premises or in a hybrid cloud environment. Plus, we'll map our new use cases to NEW and COMING SOON Veeam products so you can feel confident going into calls and meetings discussing what's new, now and next from Veeam to expand your opportunities!
Opportunity for partners to get a closer look at the benefits of v10
Learn how to better leverage the Veeam Universal License (VUL) model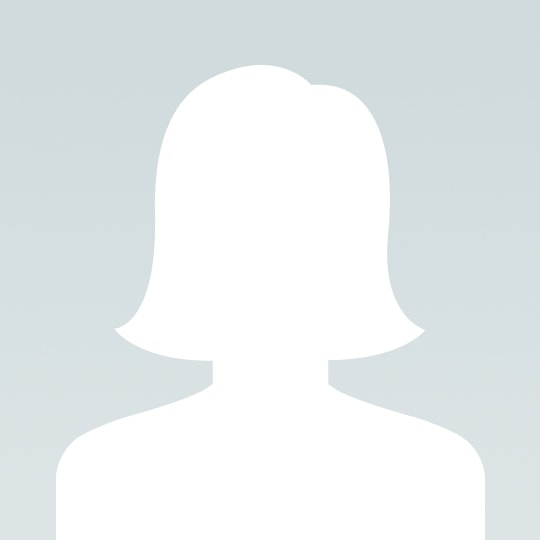 Amanda O'Neill
Senior Manager of Channel Product Marketing,
Veeam Software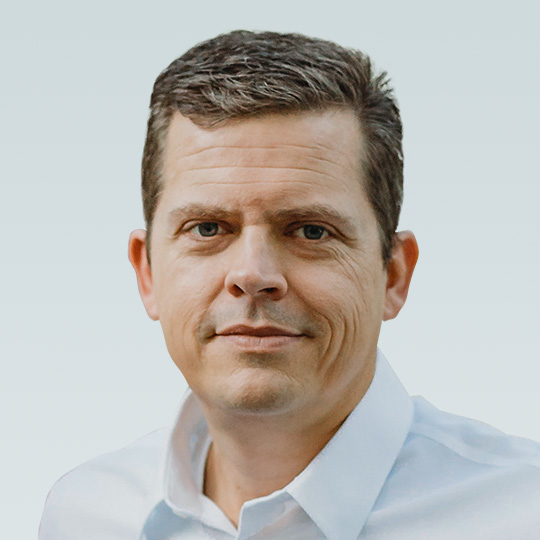 Chris Spencer
Director of Product Marketing,
Veeam Software
Veeam Automation With PowerShell Deep Dive: Configuration, Reporting & Testing
It's an oldie but a goodie; Veeam® can still be fully automated with PowerShell to configure, manage and test all of your backup jobs FOR FREE!
This session is intended to show the power of automating with easy-to-understand PowerShell code. We will then perform some deep dives into understanding the complex Veeam objects within PowerShell, how these options and configurations can be modified and how to report on them against your required compliance for your data protection needs.
There will be breakdowns of the Veeam objects with handy tools to perform your data diving, and we'll demonstrate these with live demos. Once this automation for Veeam exists, it can easily drive your reporting; it can also become your documentation for operations and auditing.
This session will update content from the prior VeeamON 2017 and 2018 sessions titled "Automate Yourself Out of a (Backup) Job" and will focus on these capabilities:
Simple code deployment of a new Veeam environment from scratch
Creating empty "shell" Veeam jobs with PowerShell, which can be job templates
Modification of job options, including systems targeted/excluded for backup, schedules, backup windows and proxy affinity
Managing Veeam Agents with protection groups, scopes, backup scheduled and job options
Automated file-level and security permission restore for a remote file server
Usage scenarios for Veeam Explorers™ for automated item restores
Bonus: Automated alerting and event triggers from Veeam ONE™ to any external platform for monitoring/alerting
Automation of your Veeam environment makes job creation, testing and reporting all repeatable and standardized
It makes the management of jobs, job options and even multiple Veeam Backup & Replication™ servers an easy task
It can also be performed with no cost beyond the time to read documentation, test and deploy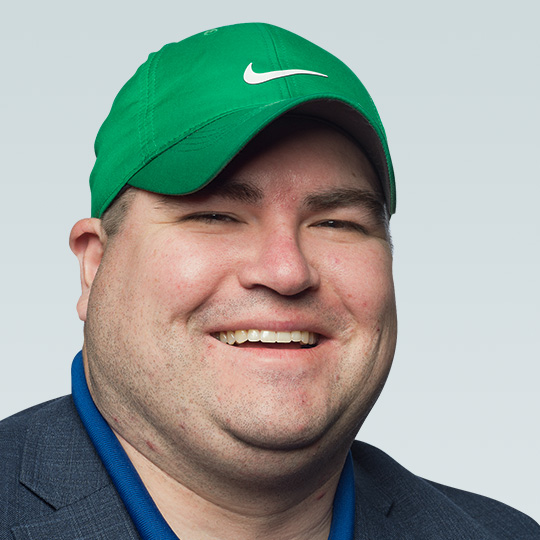 Joe Houghes
Solutions Architect,
Veeam Software
The State of the Backup Market in 2020 & Beyond
This session will cover the current state of the backup market. The state of the industry and the vendors involved will be discussed, as well Veeam® predictions for 2020 and the key capabilities that Veeam delivers to make your backup and Cloud Data Management™ practices successful.
What is the current state of the backup/recovery market and vendors?
What emerging approaches and techniques can I use to improve backup and data management?
What is the future of backup and what are the best practices for aligning with the future?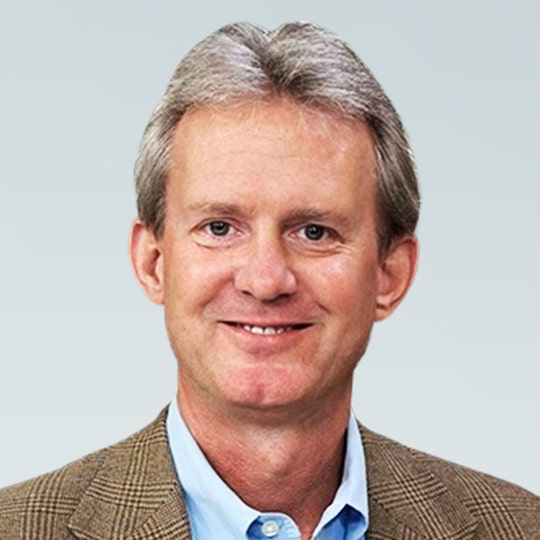 Dave Russell
Vice President, Enterprise Strategy,
Veeam Software
Cumulonimbus — Cloud Tier Deep Dive & Best Practices
Back again from last year, join us in this fireside chat session as Anthony Spiteri and Dustin Albertson dive deep into the Veeam® Cloud Tier and discuss the best practices and design choices you should make. Veeam Cloud Tier lets users leverage object storage to infinitely scale out their on-premises storage to the cloud. This session will explore the architecture of Veeam Cloud Tier and Scale-out Backup Repository™. We will then dive deep into the components required and the strategies associated with off-site backups in v10. Discover how to leverage Cloud Tier's new copy mode. This session will allow for audience participation and an open discussion with the presenters while we delve into these topics.
How to leverage Cloud Tier copy and tiering modes
How to leverage Cloud Tier in disaster recovery situations
Ways to leverage Cloud Tier that you have not ever imagined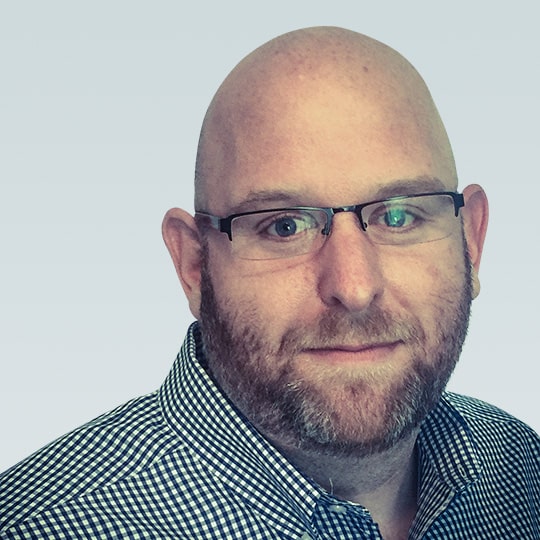 Dustin Albertson
Senior Cloud Solutions Architect,
Veeam Software
Anthony Spiteri
Senior Global Technologist,
Veeam Software
Cloud Native With Veeam Backup for AWS & Azure
Join Dustin and David as we delve into the cloud-native landscape and how to protect those workloads running in AWS. You will learn how to deploy Veeam® Backup for AWS, how to configure it and the best practices for deployment. You will also learn a few tips and tricks on how to configure your AWS environment as well.
AWS-native design to back up your workloads quickly and easily
Cost-effective options to optimize your AWS spending
Secure configurations and authentication to keep your data safe
And more!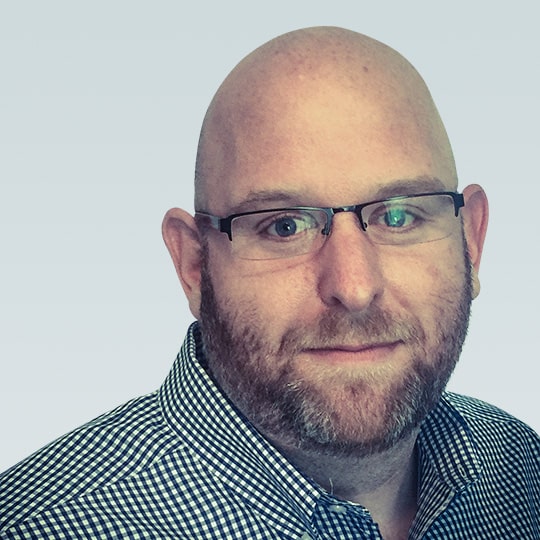 Dustin Albertson
Senior Cloud Solutions Architect,
Veeam Software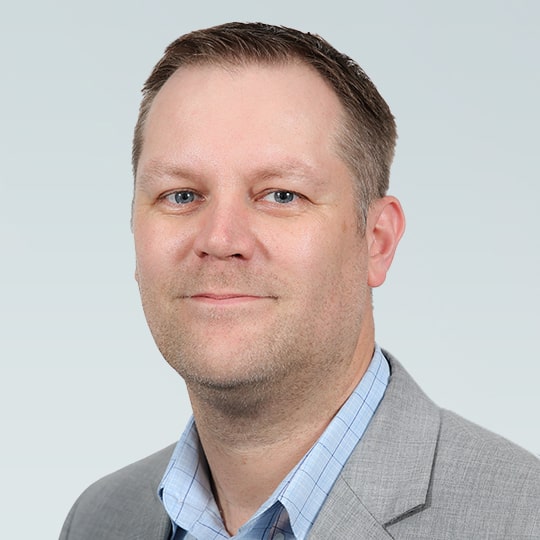 David Hill
Global Technologist,
Veeam Software
How Downtime and Data Loss Are Going Away by 2021
In this session, two former industry analysts and Veeam® VPs will unpack the results of Veeam's latest annual research of 1,500 unbiased enterprises from around the world plus 500 enterprises that use Veeam for comparative purposes. We'll examine downtime and data loss statistics, drivers for modernizing data protection and data management, as well as how these trends will affect organizations' IT strategies and the strategies of the partners that serve them. Note: This is the second of two sessions utilizing the 2020 research data conducted by Veeam. The earlier session covered strategy/alignment within the broader IT architecture and implementation implications. This session will build from that to cover more solution-centric scenarios, including cybersecurity, data reuse and BC/DR.
Insights into what is driving data protection modernization in 2020, based on research of 2,000 enterprises around the world
Recommendations on how to move beyond backup to align with broader initiatives such as cybersecurity, data reuse and BC/DR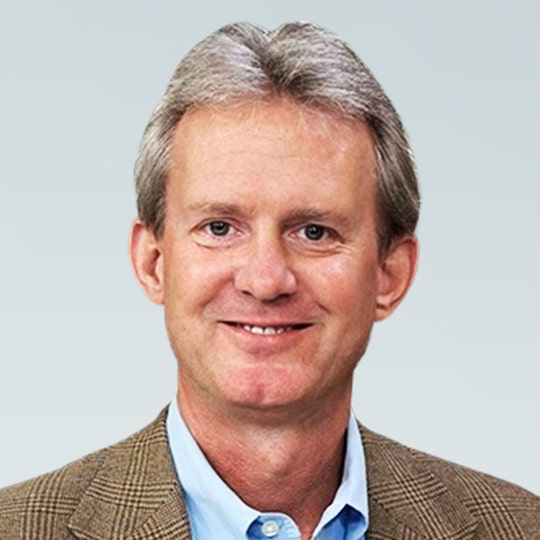 Dave Russell
Vice President, Enterprise Strategy,
Veeam Software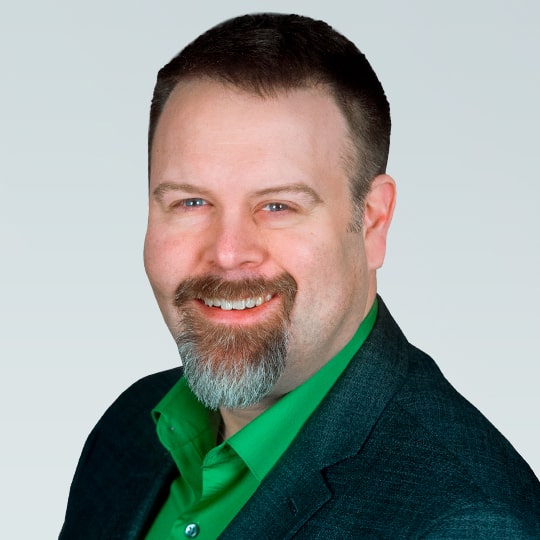 Jason Buffington
Vice President, Solutions Strategy,
Veeam Software
VCSP SESSION: Help Customers Solve Cloud Data Management Challenges With Veeam-Powered BaaS and DRaaS
From complex hybrid cloud acceleration initiatives to data security threats that impact availability, your customers are faced with skill gaps and the lack of capabilities necessary to drive Digital Transformation. In this session, experts from our Service Provider Team will walk you through:
The Backup as a Service (BaaS) and Disaster Recovery as a Service (DRaaS) offerings you can bring to market with Veeam® to drive rapid results for your customers
A special product spotlight on our FREE Veeam Service Provider Console, hosted by Anthony Spiteri, senior technologist
The technical quick starts, business development resources and services specialists available to help you go to market fast with Veeam-powered services
Anthony Spiteri
Senior Global Technologist,
Veeam Software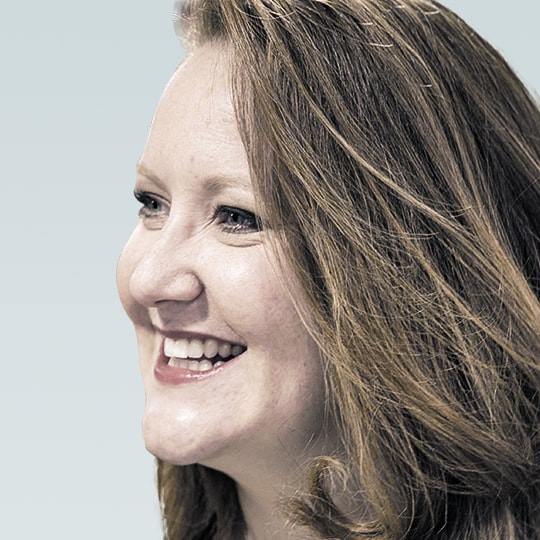 Stephanie Dionne
Senior Product Marketing Manager,
Veeam Software
Optimizing Healthcare Data Protection: Shifting Focus to Care
Hospital IT departments are continually asked to do more with less as infrastructures continue to expand. Today's healthcare data must exist across a wide variety of applications and infrastructure platforms, including on premises, colocation, managed hosting, public cloud and SaaS solutions like Office 365. Healthcare providers require data protection that covers the entire healthcare data center and can go wherever their data and applications may reside today and tomorrow. Join us to hear how Veeam® can improve outcomes for data protection, reduce total cost and re-allocate funds to care systems.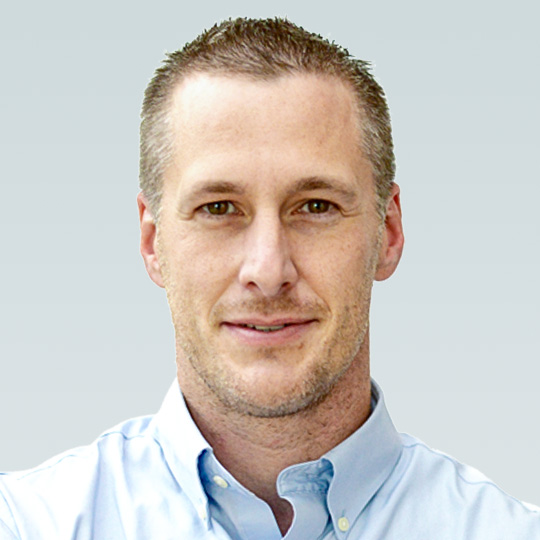 Adam Bergh
Senior Global Alliance Architect,
Veeam Software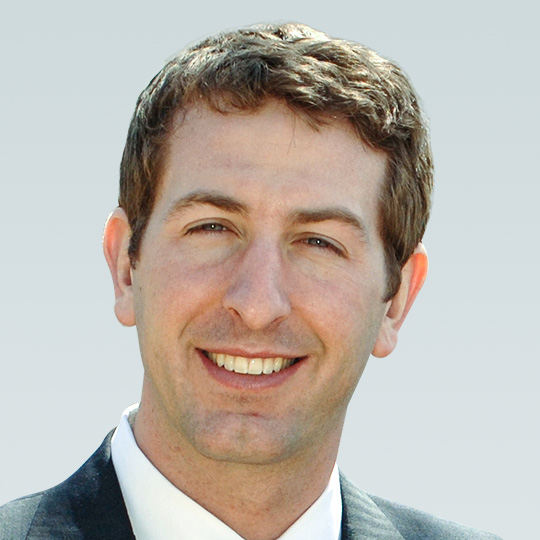 Jonathan Butz
Director of Global Alliances,
Veeam Software